ORIGIN
The origin of quality
After a relentless quest, S&B founder Mr. Minejiro Yamazaki finally succeeded in producing Japan's first homegrown curry powder in 1923.
His ideology and beliefs are carried on by us today, 100 years later, and they serve as the foundation of every product we create.
Founding Philosophy

The above philosophy has been an unwavering concept for S&B
since the company's inception in 1923.
We are committed wholeheartedly to pursuing the "real taste"
in order to please our customers.
FounderMr.Minejiro
Yamazaki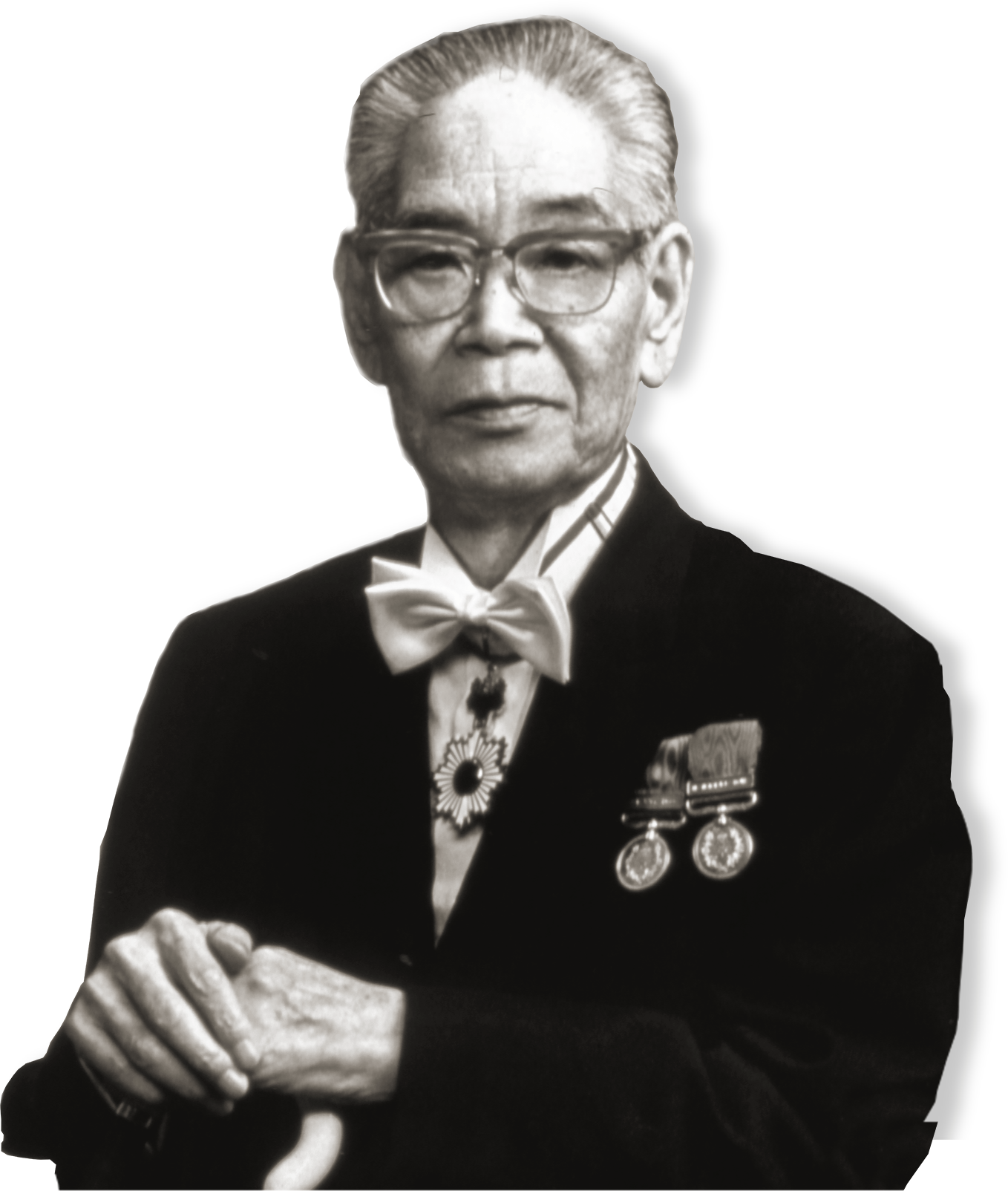 "The Four Principles"

*Medal with Blue Ribbon
; awarded to individuals who have made prosperous efforts in the areas of public welfare and education.

"The Four Principles" are words spoken by founder Mr. Minejiro Yamazaki on the occasion of being awarded *the Medal with Blue Ribbon of honor by the Japanese government in 1960 for meritorious deeds as a pioneer of curry powder, and are the principles he had stood by ever since he first began producing spices. Together with the founding philosophy to pursue the "real taste," the four principles remain unchanged in an ever-changing society, and guide us whenever we are creating a product.
1. Always working to improve quality.
2. Creating original products that people enjoy using.
3. Understanding what people want.
4. Never forgetting the importance of research.