Feb 13, 2017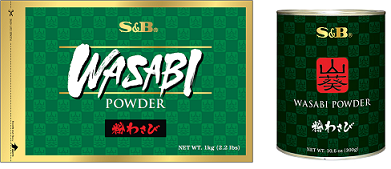 The 2 new wasabi powder products will be launched.(The 1 kg product is not available in North America.)

The 300g product does not add any coloring, flavoring and food additives to enjoy the sophisticated taste. The 1kg product has a bit strong pungency to meet consumers' preference. Both are quality products manufactured in Japan and the beautiful packaging design with the traditional Japanese checkered is eye-catching.

Use them to give a kick to various foods such as stake, seafood, mashed potato, salad as well as sashimi and sushi!