Jun 01, 2016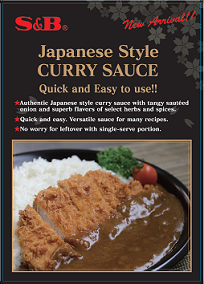 The Japanese-style curry sauce for foodservice is newly released (except for USA).

It is authentic Japanese style curry sauce made with tangy sautéed onion and superb flavors of select herbs and spices.

As it is a ready-made sauce in pouch, it can be used easily for various recipes such as katsu curry, curry rice, curry udon, curry mashed potatoes and many more.

The 2 sizes, 1.5 kg (150 g x 10 pouches) and 3 kg, are available.