Daily efforts of the S&B Foods Group hinge on our philosophy and vision.
Based on these two key aspects, each and every one of our employees work toward the same goal in order to improve our organizational strength, achieve sustained growth in any environment, and aim to be a company and professionals that are needed in society.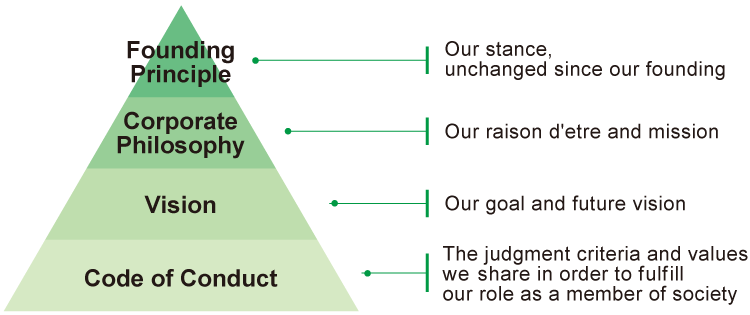 ---
Founding Philosophy
"美味求真"
BI-MI-KYU-SIN
In order to make our customers happy, we simply and straightforwardly pursue the "real taste".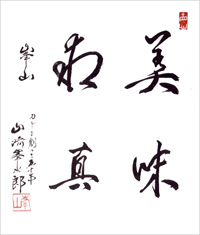 ---
Corporate Philosophy
"Bring natural life and happiness to every household"
1.

We develop quality products and create new value through continuous research and original ideas.

2.

We pursue product development to genuinely satisfy customers' needs through their viewpoint.

3.

We contribute in cultivating happy life and prosperous society through good food while being mindful of natural resources.
---
Vision
With the potentiality of "Spice and Herb, the Earth's Blessing", we create a flavorful, healthy and bright future.
Historical Spice Stories
A value of handful of pepper was equal to a cow in the Middle Age. A profound desire for eating better food drove people to explore the sources of spices. In the process of the exploration, they found the Americas and established many passages to sail globally. Spices and herbs made people starved for and evolved history.
It has been almost a century since S&B started to manage spices and herbs. Our work will never end unless people stop searching good food.
Health Benefit of Spices and Herbs
As you may find here and there, spices and herbs are essential ingredients of alternative medicine in the East and the West. To help peoples' healthy life through spices and herbs is one of important tasks of our industry. We shall succeed ancestor's wisdom and outcomes on spices and herbs surely and will keep passing to succeeding members in the future.
Our Passion
Through our study of "Spice and Herb, the Earth's Blessing", we will find infinite possibilities of spices and herbs. We would like to help customers' healthy and safe living through eating good food everyday. This is our desire. It would be our hope that our customer's trust in our brand drive good and useful product developments and furthermore they bring happy and meaningful employment for our employees.
We believe that customers' smiles promise to bring brighter future. We will work with pride to support our customers. Wining customers' trust is crucial for us. This is why we persist with a firm policy that requires unanimity and assurance to introduce S&B brand products.