Sep 25, 2018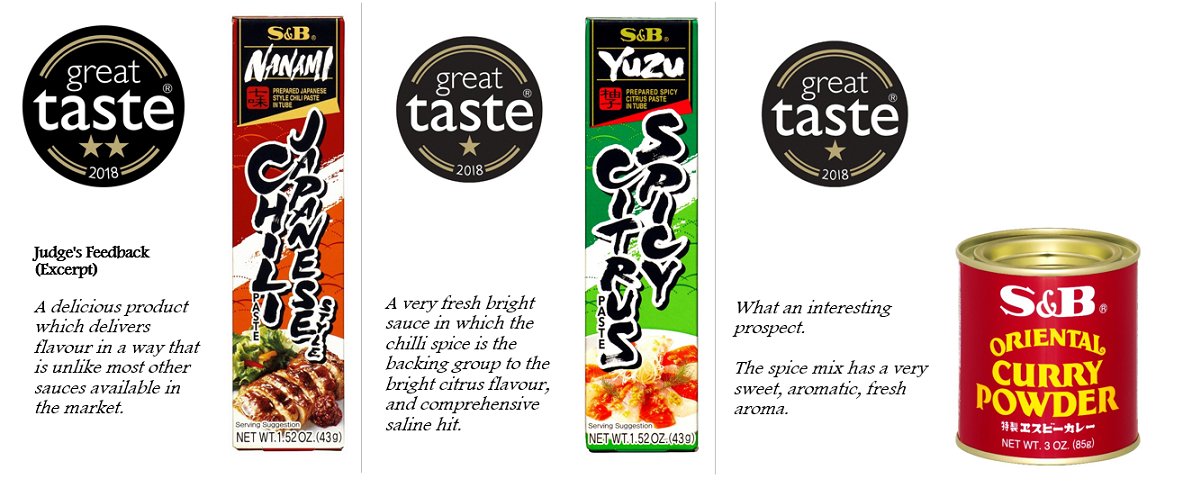 "We are delighted to announce that Prepared Japanese-style Chili Paste was awarded ""2 star"" and Prepared Spicy Citrus Paste (Yuzu-kosho) 43g & Oriental Curry Powder 85g were awarded ""1 star"" from the 2018 Great Taste Award organized by Guild of Fine Food in UK.

The Great Taste Award is one of the largest and most trusted accreditation scheme for fine foods and drinks. About 500 judges consisted of specialists in UK such as top chefs, food journalists, food critics, restaurant owners and fine food retailers conducted the blind tasting of the products and evaluated over two months.

This was the S&B's second entry to this award, and we are grateful to the award.
"